Dicky, 17, Peter, 24, Mike, 20& Grace, 22
Dick & Gladys in North Wales, May '03
Pete graduates USMC boot camp, Sep, 2002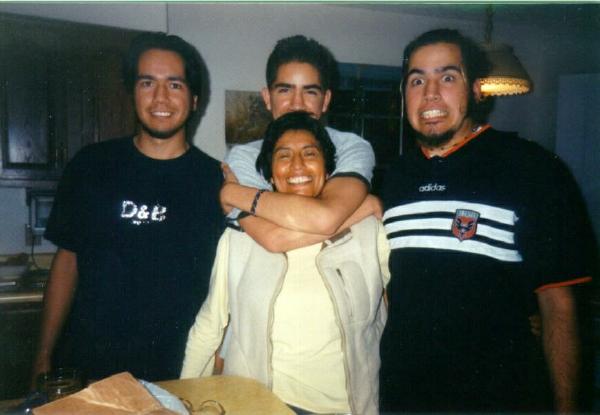 Gladys and boys, Winter, '02
with Chris & Janet Keyes in Oct, 2000

History time......... about 1965 (whew!) "The Mill Race" where I grew up in Joppa , MD, with brother David (on right), sister Robin
my father Martin, and mother Francis' favorite tennies. Must be my oldest sister Nora taking the picture.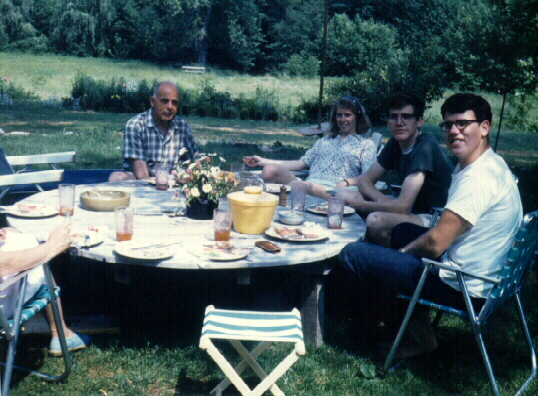 Tono and Eladia Mendez,with Gladys and brother Cesar. 1964.
Click to enlarge (worth the wait!)
My father at age 9,
on handlebars with parents and his 3 older sisters about 1907
then with no hair, below with some still hanging on
<![if !supportEmptyParas]> <![endif]>
then with his 3 sisters
my mother with my 2 sisters in New York
about 1942 or so
<![if !supportEmptyParas]> <![endif]>
my grandparents by their greenhouses in Huntington, Long Island
"The Mill Race"